by Alice Alessandri & Alberto Aleo
In these early months since the release of our book, or during the Camps we hold dealing with Sales Ethics, we have often had to answer three questions: the first on the sense of the work we have done "but, does it pays to be ethical?"; the second on why we should unite two concepts as distant as ethics and sales, and the third on "how to distinguish an ethical seller from a good seller, period?". In this article, we want to explain the reasons that led us to integrate ethics into the sales process and help you reflect on your selling skills.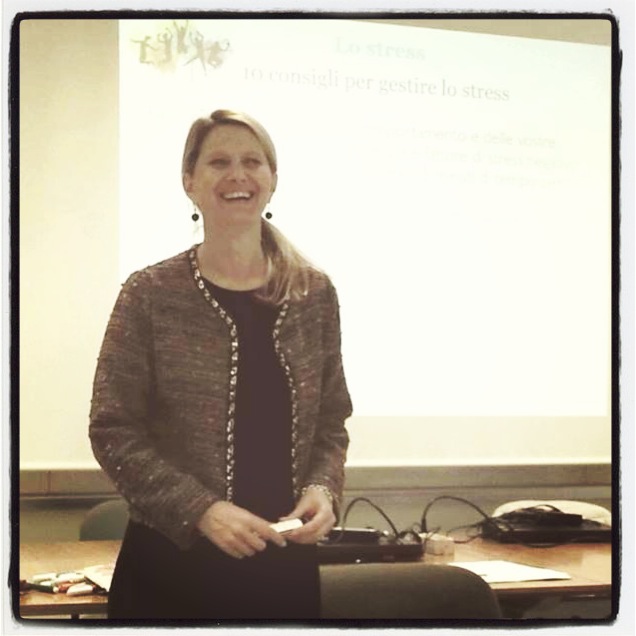 Does it pay to be ethical?
The business world seems to adopt a logic focused mainly on the "short term" and, on the basis of this approach, the most unscrupulous companies use a strategy aimed at getting results "immediately and at all costs", without bothering to build a trusting relationship with customers. A first, rather superficial analysis would seem to indicate that ethics will bring results only in the medium and long term, and therefore is unsuited to the current economic scenario. From our point of view, and as we argued widely in our book, selling is an activity that unfolds over time and is made up of moments related to each other, all of which are necessary to build value for the customer and for the company. If we adopt this new point of view rather than speaking of "short" or "long" term we need to broaden our vision to include the whole process, and so see how being ethical leads to concrete results. It is not necessary to act against our customers and our own values to make a sale; rather it is essential to build a relationship based on trust. The only way to do this effectively is to bring ethics into the customer-seller relationship, through every moment of negotiation, thus destroying the paradigm "short-term results = opportunism". The crisis that blocks your business is very often a crisis of trust between you and your customers: reactivate your relationship through ethics and you will recover your turnover.
Revolutions come from below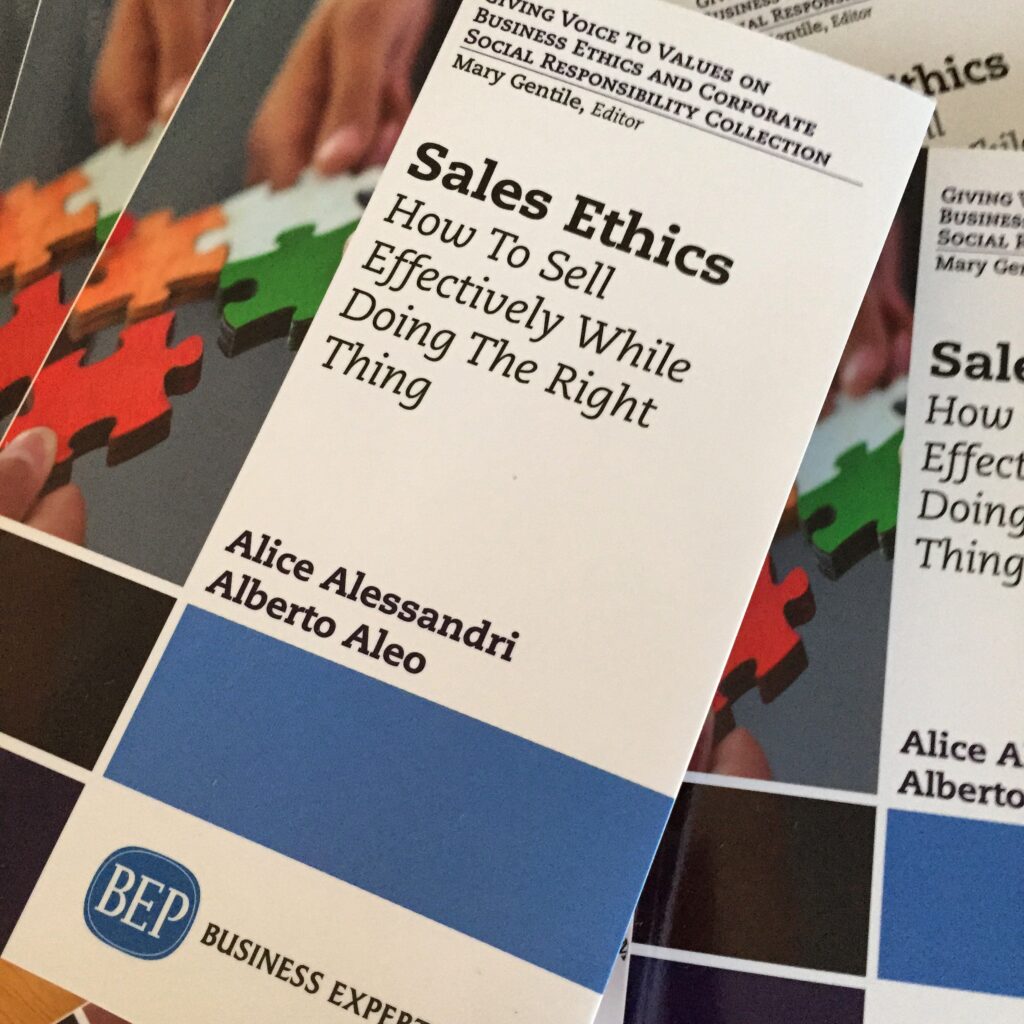 History teaches us that the true cultural change always come from below. Years have passed since the subject of business ethics entered universities and company strategy, but it seems destined to remain confined in the marketing and communication departments. A salesperson will find it difficult to find clear operational guidelines in any company mission statement on how to "act" ethically and manage customers. To restore ethics in sales transactions we need to change our behaviour every day and to do so without sacrificing effectiveness. Besides, the ethical issues sellers have to tackle are generally not "macroscopic", like paying a bribe or selling a counterfeit product, but subtly concern and inform the relationship between them and their customers, such as exerting too much pressure or selling something in which they do not believe. The techniques presented in our book are designed precisely to lead sellers to take responsibility for addressing the doubts that beset them and to look for a solution themselves. If we change our relationship with customers, we will change our whole company, turning the good intentions theorised into ethical practice.
Identikit of the ethical seller
During the long months of research and with the collaboration of experienced teachers, we have analysed the entire sales process and proposed a method of effective negotiation based on ethics that can produce better results. But how can we distinguish Ethical Sellers from a "standard" salesperson? Here are some of the main qualities that set them apart:
they do not rely on compromise to convince their customers, but on integrating the latter's idea of ​​value with that of the company, achieving a result that satisfies both parties;
they consider the sale as a whole, as an activity that unfolds over time, made up of moments and key steps to give and receive value;
they assess the costs and intangible assets, both the tangible and intangible revenues, of their actions;
they are able to fully argue the value of their entire offer system, supporting the price and ensuring better results for their organization;
their actions exponentially increase the number of contacts and purchases over time, helping to enlarge the "cake" and not competing for a single "slice" of business;
they transform their customers into "promoters" who can generate new opportunities for sales for them without exerting any negative pressure;
they take on greater responsibility for the sales process, becoming the bearer of cultural change within their company and contributing to the evolution of their colleagues;
they help to strengthen the company's image, translating its mission and vision into concrete actions;
they love their job and their relationship with others, improving morale and motivation within the company.
In the new download page of this blog, you can find a test to measure how ethical you actually are. If you truly want to become an ethical seller after taking it, we invite you to join one of our camps in Italy.
| partem claram semper aspice |
Did you like this post and want to learn more about the topics?
Passodue research on issues related to sales, marketing, ethics and the centrality of human beings within the market logic, officially started in 2012. The results derived from our work are described in the publications and in the books you can find in this section.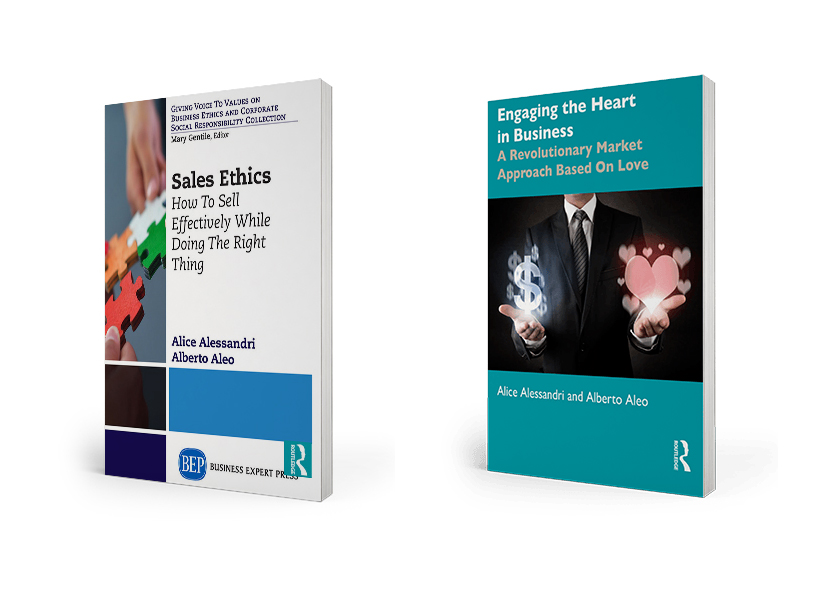 Click below to find out Passodue's books.