by Alice Alessandri and Alberto Aleo
Do you remember the film "Meet the Parents", starring Robert De Niro?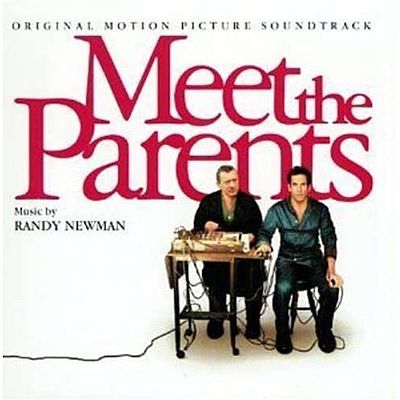 At one point, the character played by De Niro spells out to his potential son-in-law, Ben Stiller, the importance of staying within his circle of trust if he wishes to avoid calamity. Our research, conducted over nearly two years, led us to conclude that the best way to illustrate the relationship of trust between customer and seller is a system of concentric circles. Moving through all the levels of this system is the main task of any good salesperson. In this post we want to present some aspects of these studies on trust that are described more fully in our book Sales Ethics.
The 6 levels of the Circle of Trust
So what are the levels into which we divide the circle of trust? The following description starts from the outermost and works inwards.
Indifference – At this level, your customers have not noticed you or, if they have, they have not yet decided to focus their attention on what you offer.
Skepticism – This is the moment when customers are aware of your existence and are watching you from a distance, trying to collect information in an indirect way. 
Attention – Something has caught your counterpart's attention but they have not yet decided whether you can be trusted. 
Listening/Interest – The relationship with customers is now direct. They ask questions and you must answer requests. Your interlocutor is looking for a way to trust you. 
Conditional trust – This coincides with the first sale, that may actually be a "test". You must ensure you keep your promises.
Broader or rewarded trust – This level creates positive inertia that will allow you to overcome small conflicts or misunderstandings; a virtuous cycle is triggered in the relationship that can generate well-being for both of you, reinforcing your reputation and leading to positive word-of-mouth.
The circles are dynamic and the time and effort required to move on from one level to another may vary. Moreover, once you have reached a certain level you will have to carry out actions and nurture the relationship simply to maintain your position.
Passing the tests of trust
Skepticism (level 2 in the circle of trust) is therefore one of the first attitudes that the customer will have towards you. We are used to thinking of sellers and customers as opponents, and what happens when we encounter an opponent? We prepare for conflict, and that is precisely why many sales relations are coloured by fear and skepticism. To remind you of why this happens we invite you to take another look at our article on the Win-Win relationship. From the outset then, the path towards the inner of the 6 levels is dotted with potential conflicts and tests of trust. For example, if your subsequent behaviour or the quality of the product fail to meet the customers' expectations after their first purchase they will abandon you forever. Any mistake, however slight, may compromise your sales relationship beyond repair throughout your progress towards level 6 of the circle of trust.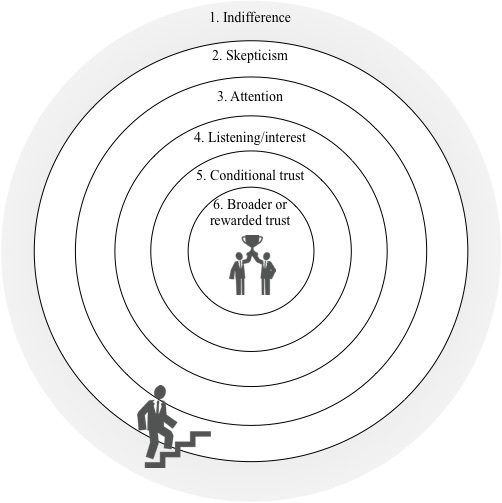 Building and maintaining customer relations
What are the most effective tools for scaling the levels the circle of trust quickly and effectively? Firstly, Reciprocity, that is, respecting the rules that ensure the balance of give and take. If I want to gain someone's trust, I must first offer mine, a fact we often overlook. Often the sellers themselves are wary of their customers.
---
Prejudices, lack of listening, an inability to give value to the product, and fear of the price, affect sellers more that prospective buyers and are reflected in the sales relationship.
---
That's why alongside each of the 6 levels of the circle of trust in our book we have placed six stages of negotiation ethics, each of which contains tools and practices that a salesperson can use to exchange trust with the customer both effectively and ethically.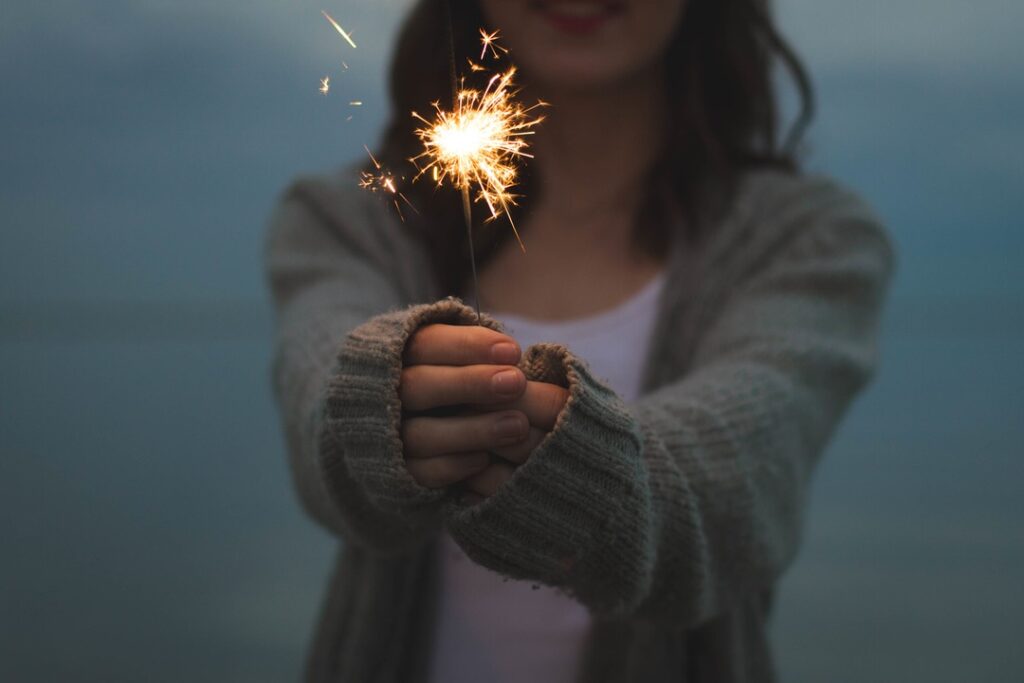 The circle of trust is a powerful tool that, despite the simplicity of its structure and design, currently has few equals among the theories of negotiation and customer-seller relationships. It has gained the interest of international professors, important institutions and publications in the United States. But we want to focus your attention on its effectiveness rather than the innovative aspects of this approach.
– – –
Next time you are dealing with a customer, try to identify the level of trust you have reached in your relationship, or consider how your company would be placed within the circle of trust in the market in which you operate. And where, on the other hand, are your competitors?
– – –

This exercise will help you determine the steps you must take to achieve success, because trust, reciprocity, respect and ethics are the new keywords in corporate strategy!
| partem claram semper aspice |
The photos used - where not owned by the editorial team or our guests - are purchased on Adobe Stock and IStockPhoto or downloaded from platforms such as UnSplash or Pexels.
Did you like this post and want to learn more about the topics?
Passodue research on issues related to sales, marketing, ethics and the centrality of human beings within the market logic, officially started in 2012. The results derived from our work are described in the publications and in the books you can find in this section.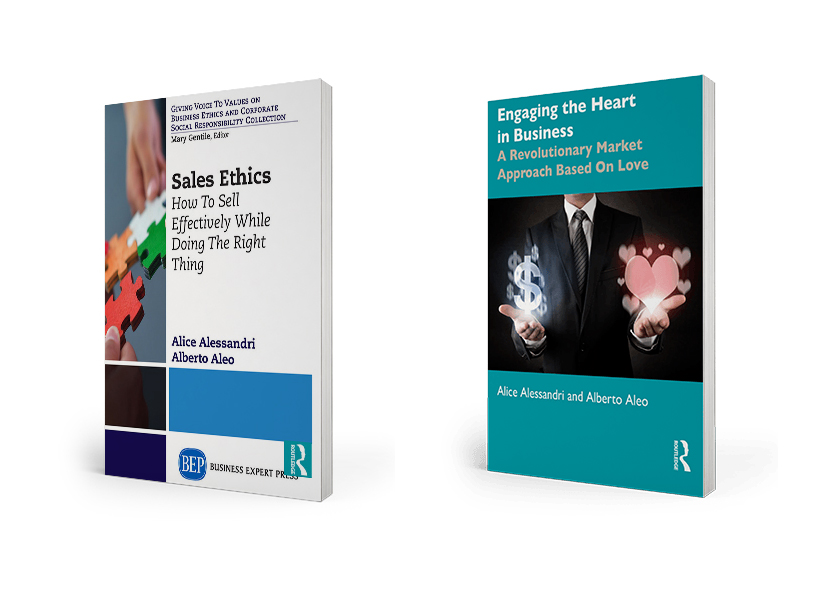 Click below to find out Passodue's books.