by Alice Alessandri and Alberto Aleo
Anyone who knows us is also aware of the fact that since 2013, we've been spending our summers travelling, combining time for writing and research with discovering new parts of the world. For years, we were based in Boston – where many of the institutions we've worked with are based – and we went on short trips to discover New England and other parts of the USA. When the world's health emergency made travelling abroad harder, we came up with the idea of going on a road trip from Romagna to Sicily with a Fiat 500, rediscovering the pleasure of travelling slowly while enjoying frequent stopovers.
For the summer of 2023, we chose Sweden and, specifically, the city of Malmö. We will tell you all about it in this article, whose purpose isn't only to take stock, but also to focus on what we've learnt, hoping this will be useful to everyone.
A variety of reasons and intuitions brought us to Northern Europe. First and foremost, we are collaborating with the Copenhagen Business School (CBS) – where professor Mogens Bjerre and professor Karsten Pirchert have been offering a monographic course based on our book Sales Ethics for a year now. In addition to that, we have always been very interested in the Scandinavian lifestyle, we have a few contacts in Germany and in Sweden, and finally, we were looking for a cool and pleasant place to focus on writing our new book. 
Travelling is a great chance to discover new worlds, to take a deep dive into new cultures, to walk off the beaten track and discover what resonates within us, and to finally share a recap of our experiences through the activities of Passodue. In this article, we touch upon the core teachings of our Nordic summer, and we have summarised it all in 3 concepts that represent a way of experiencing life and work we have defined "Nordic Work-Life Balance", i.e., flexibility, simplicity, and femininity.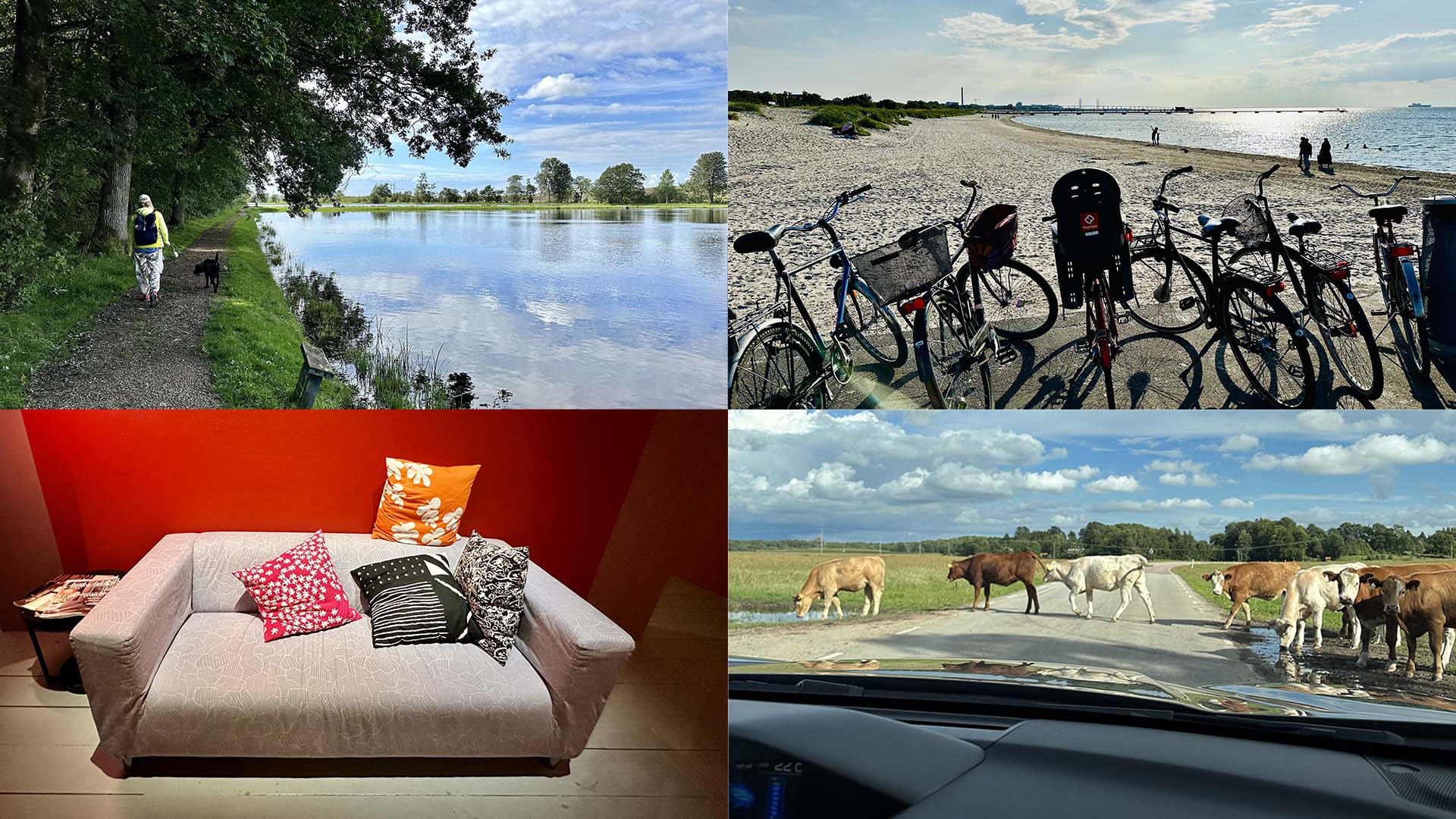 1. Flexibility: if you get organised, it's possible
The business world in Italy tends to follow trends that come from the US, and, after the pandemic, it seems to have violently fallen into the "hamster wheel" phase: working, running around, going from one call to another without any solution for continuity, optimizing every moment, trying to be the last person to leave the office, and other behaviours that are detrimental to productivity and to wellbeing.
---
The basis of the Nordic Work-Life Balance is instead a sense of fluid calm, the product of a union that seems oxymoronic: organisation and flexibility.
---
Many shops are open for 5 or 6 hours at most and are closed on Sundays, and the same goes for tourist attractions and museums. At 5 o'clock, you see parents in parks with their children or people diving into the Baltic Sea (which is stunning and not as cold as you might think). At first, this was alienating for us as days seemed too short, services and facilities weren't available for enough time, and time-efficiency seemed at risk. However, we quickly got used to it and managed to carry out everything we wanted to do while also being more relaxed.
Therefore, is it really possible to strike a balance between work and family, between the professional domain and your personal space?
Yes, it is, but we need a fine-tuned model as proof to persuade those who believe that success in business means neglecting yourself, those who promote an idea of efficiency that is more quantitative than qualitative.
Organised flexibility also means adapting to the weather, such as commuting by bike regardless of rain or wind, when you can just wear a raincoat and a pair of rubber boots.
So, what can we learn from the Nordic Work-Life Balance?
getting organised while maintaining a flexible attitude, i.e., being willing to change plans depending on external and internal cues and circumstances.
claiming space for yourself to dedicate to your passions because no one can give us freedom, it comes from within us.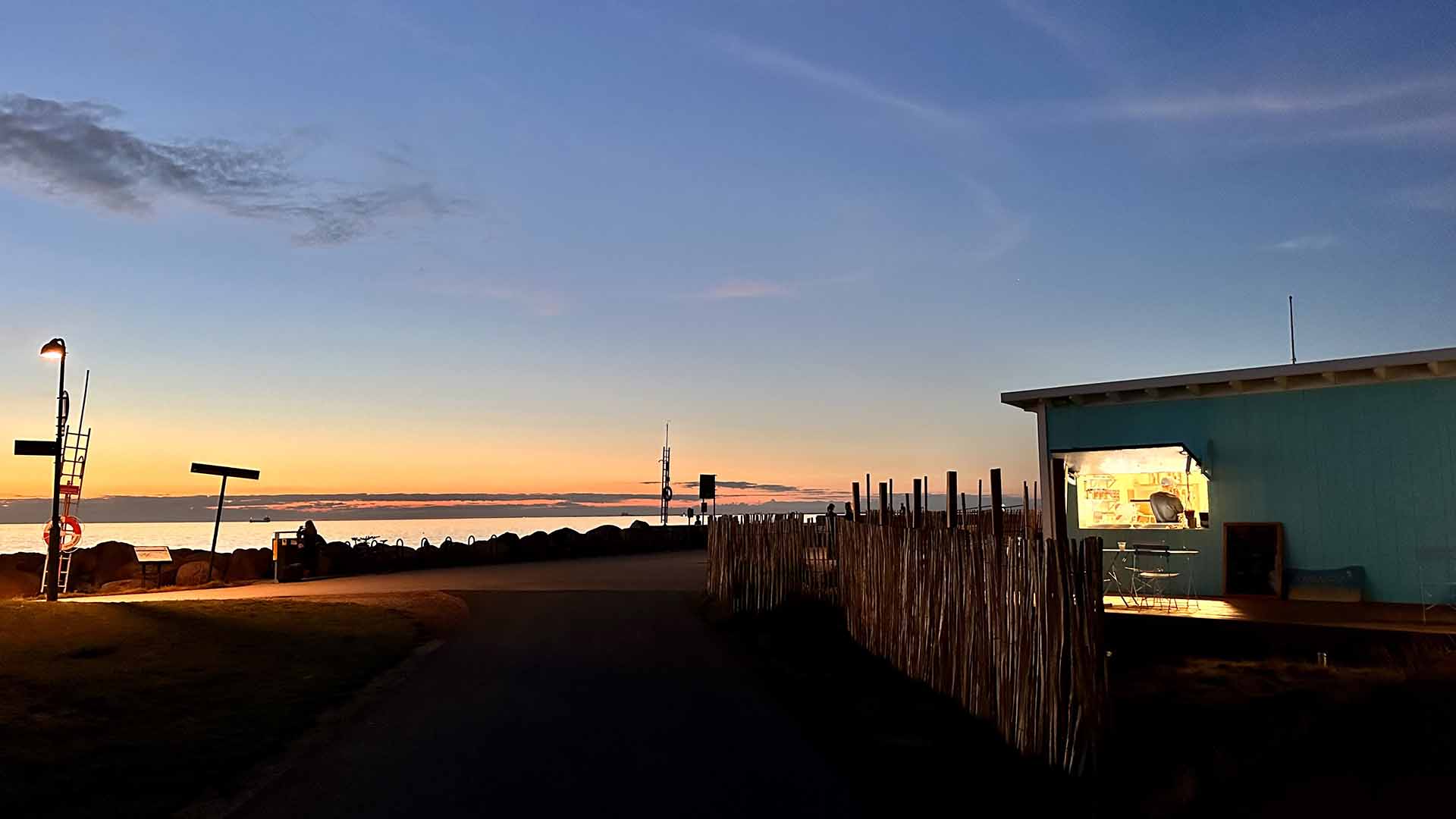 2. Simplicity: the Scandinavian approach to design
For the last few decades, many Italians have been furnishing their homes with the products of an internationally successful and well-known Swedish company. This made us get used to the idea that simple lines and functional objects can generate comfortable and welcoming environments. These past weeks, we have lived in Vastra Hamnen (which means Western Harbour), an area that until a few decades ago was home to shipyards and that is now a wonderful neighbourhood where new apartment blocks mingle with old factories, and where you can find, if you know where to look, restaurants, companies, antique shops and much more.
The surrounding harmony isn't a result of uniformity but is instead a result of the skilful combination of different materials, shapes and lines that are unified by the same design approach: simplicity. The same can be said for the streets and the large green areas that convey a sense of dynamic, genuine, and essential order. This is what modern Scandinavian architecture is based on. Knowing how to alternate solids and voids, favouring horizontal lines, and interspersing wide glass openings with areas covered with natural materials such as wood or stone. The same places light up at night with soft and warm lights, and almost every balcony is decorated in an original and welcoming way. Even the interiors are mostly bare, with a few well-chosen objects. The pieces of furniture that are present are there to contain clothes and items that are never in excess. Here, decluttering is clearly in their DNA.
Simplicity has always been a value for us at Passodue, and you can even find it in our Manifesto because it allows us to clearly and intelligibly showcase what we are, our essence, without having to rely on external elements.
---
Simplicity is the result of research and thought processes applied to design, and it leads us to the heart of what we might call beauty, which is, therefore, packed with emotions and never stale.
---
So, what can we learn from the Nordic Work-Life Balance?
pursuing simplicity in various aspects of our life and promoting beauty: a condition that needs effort to be achieved, and if it's not present, it must be created.
making space around and within ourselves, in various contexts. Getting rid of anything we don't need, letting go of withered relationships, not holding onto what doesn't belong to us, so as to dedicate space for novelties to manifest themselves.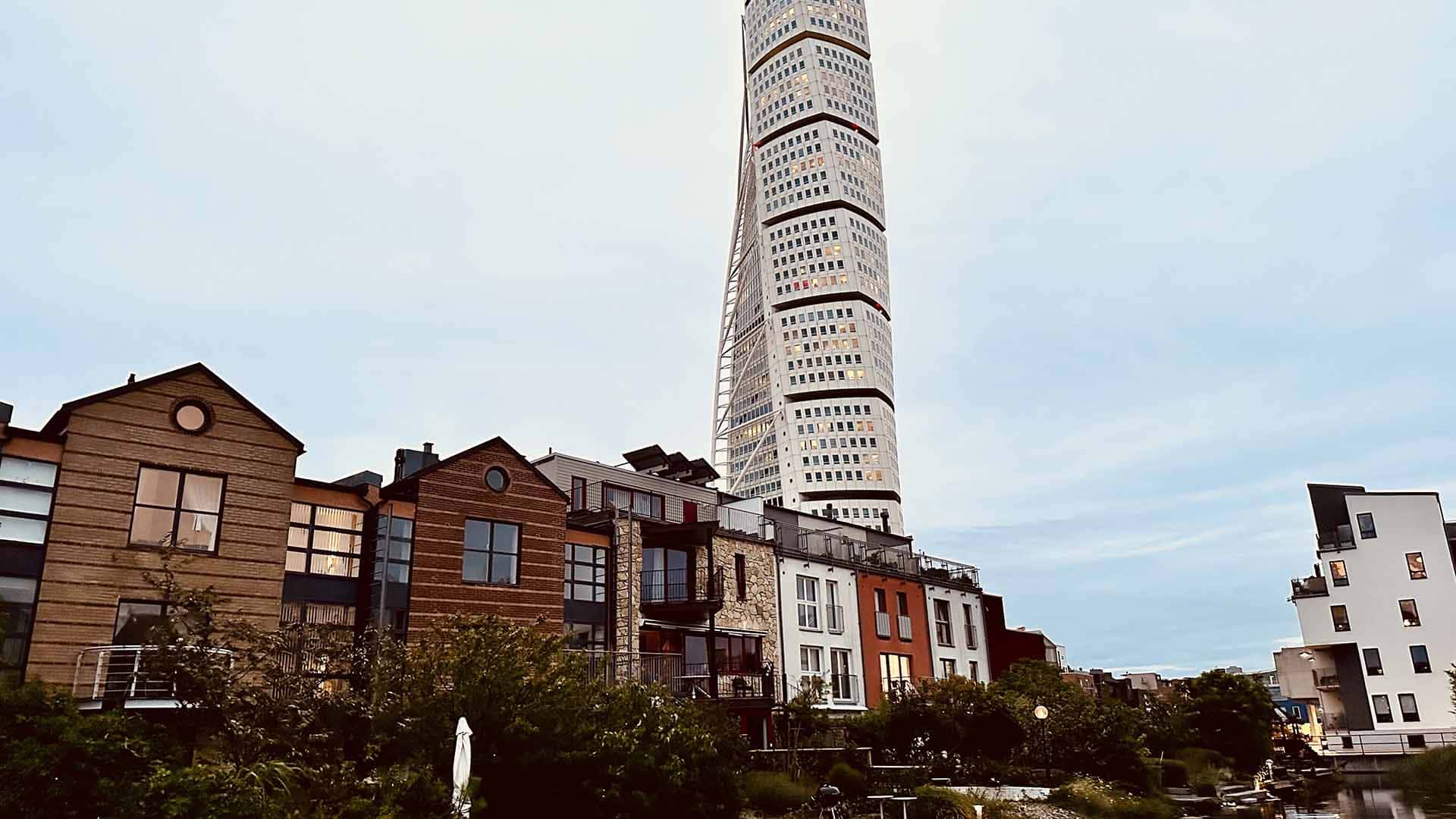 3. Femininity: going beyond stereotypes
These days, Barbie (the film) is all the rage in cinemas, so we decided to go and watch it in a theatre with living room style armchairs and coffee tables, where we also had the chance to dine during the screening. So much has been written about this movie, and we definitely aren't film critics, but we believe that it has turned the spotlight on a very important theme, i.e., femininity, in a world that is still dominated by masculine values.  We have been talking about it for some time in Passodue and have dedicated a few articles to the topic – Why business will be showcasing its feminine side in 2022 and The 6 business trends of 2023 – because we are certain that the world of business (and many other fields) needs to tap into those feminine principles that are often relegated to only some professions and roles.
---
We need a more feminine leadership that will really be of service to their own team alongside a horizontal, fair, and inclusive view of the company.
---
In short, this is all about going beyond stereotypes and being open to new opportunities in various fields. Malmö, for example, is considered a seaside resort, but would be a very unconventional one according to Italian standards. Here, you don't go to the sea only if it's sunny, and no one is obsessed with the weather forecast. You go to the beach regardless, and if it rains, you just wear a raincoat and have a walk along the shoreline. In these northern cities, we noticed more freedom and, at the same time, more moderation in clothing. There are fewer flashy designer brands and uniform styles. There are many second-hand clothes stores which are evidence of a more sustainable approach and of a more developed sensitivity to Circular Economy. We believe that this open and welcoming nature is the result of a widespread practice of feminine leadership in Scandinavia, and it comes to no surprise that people like Paola Maugeri – who promotes a new way of being a successful woman – has chosen to live in these places.
So, what can we learn from the Nordic Work-Life Balance?
always ask yourself if there is an alternative way of doing and of looking at things with a fresh pair of eyes
don't always look at the weather forecast ;) and instead welcome what is happening around you as an opportunity, trying to make the most out of current circumstances.
By now, it's probably clear to you that we really enjoyed our Swedish summer. While writing these lines, we are enjoying our last days before starting our journey back south. We decided to come by car so that we could travel with Ark, the consulting dog, who has been showing us his vision of the world through his new Instagram profile.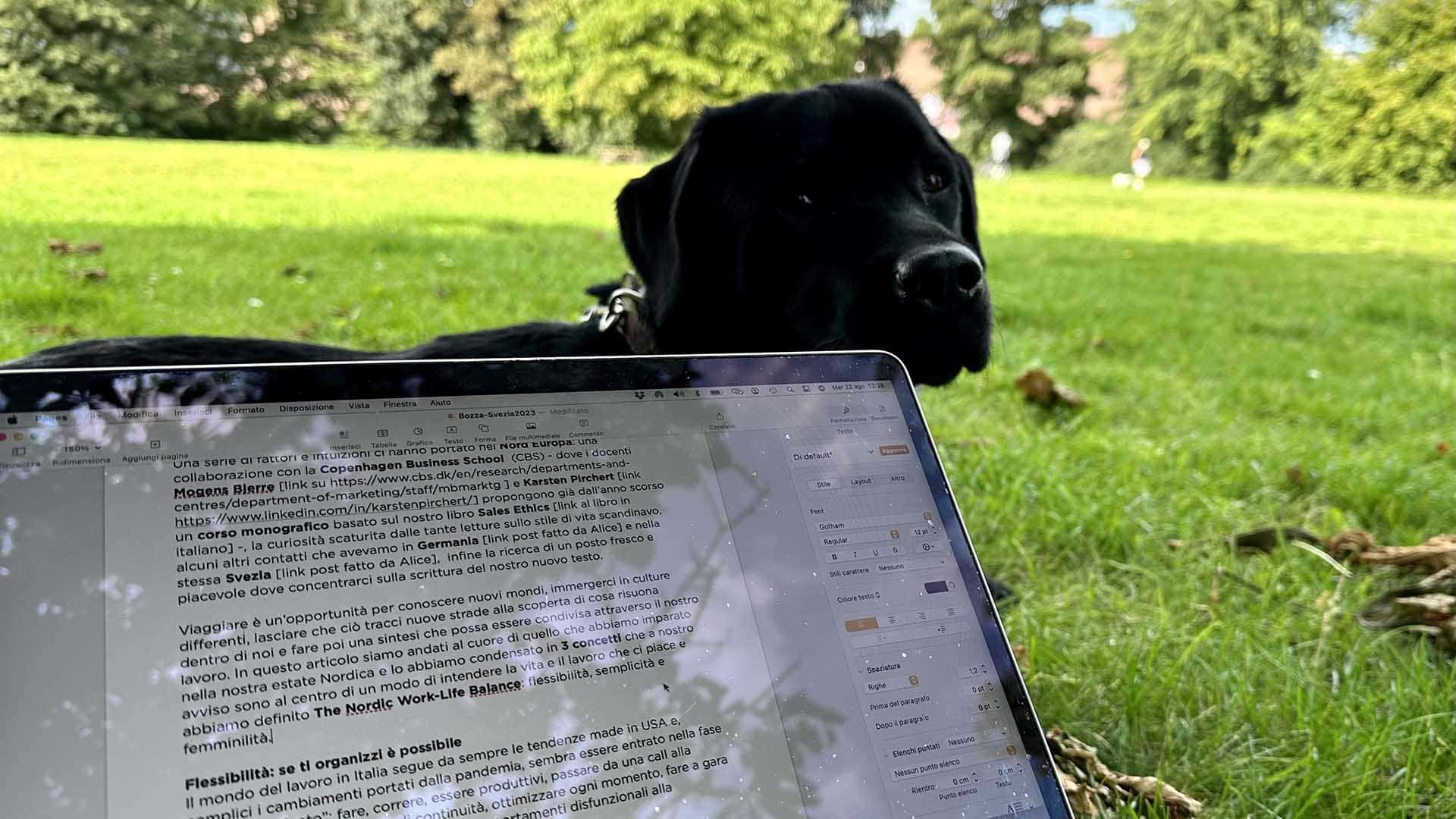 We are now getting ready to share all the creative energy that we have stored while on our working vacation in our classes this autumn and in the new projects that will arise thanks to what we've sowed.
By the way, we would like to add a final reflection on the term "vacation", which we prefer to the term "on leave". In the same way that emptiness allows for fullness to manifest itself, a vacation – which is related to the verb "vacate", i.e., being empty and free – is an opportunity to have more space and to discover who we are through what we experience. A vacation isn't only an external condition, but it is a mental attitude that determines how we act.
| partem claram semper aspice |
The photos used - where not owned by the editorial team or our guests - are purchased on Adobe Stock and IStockPhoto or downloaded from platforms such as UnSplash or Pexels.
Did you like this post and want to learn more about the topics?
Passodue research on issues related to sales, marketing, ethics and the centrality of human beings within the market logic, officially started in 2012. The results derived from our work are described in the publications and in the books you can find in this section.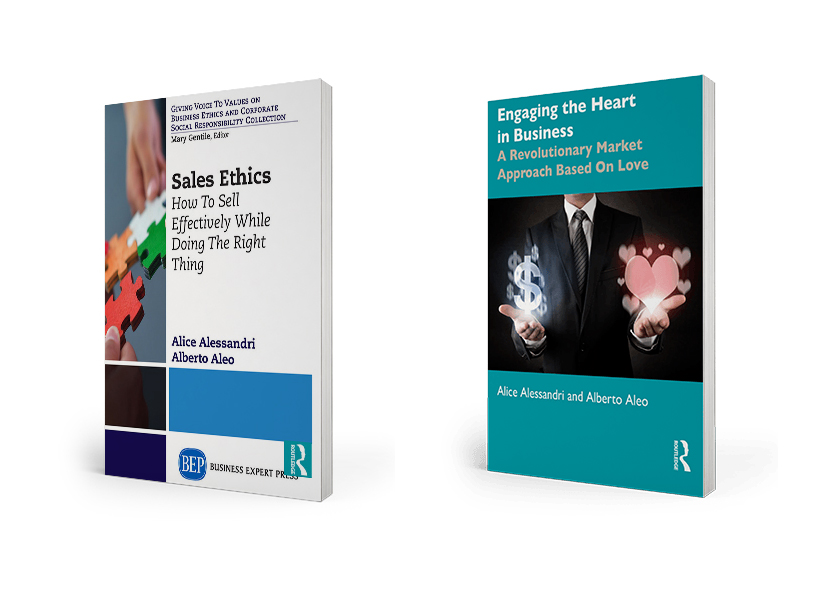 Click below to find out Passodue's books.