by Alberto Aleo

One for the worst consequences of the crisis is that negotiations have turned into a race to the bottom. Nowadays, even our loyal customers might not agree with some of our sales conditions, and globalisation and the Internet allow them to make purchases elsewhere, leaving us stranded, with a free-falling turnover.
Also, challenges such as the launch of a new product or internationalization present us with complex problems: what price should we set in a market we don't know? Let's try to get our bearings through this article.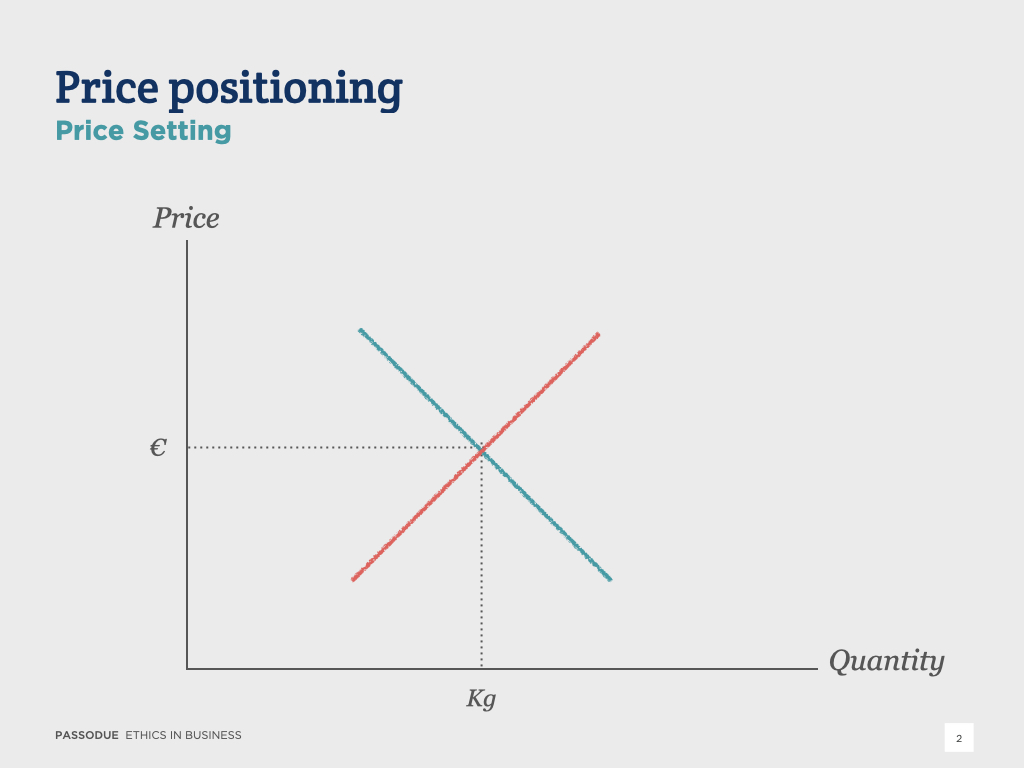 What is price?
The duty of market price is to allow supply and demand to reach equilibrium: the point where the two curves, with opposite trends, meet. If I sell at a lower price, I'll have more customers willing to buy but fewer companies willing to produce and vice-versa. The resulting figure (see the first picture) allows for commercial exchange.
What does this mean? In order to establish at what price we should sell our products, we need to analyse both demand and supply: production costs, size and behaviour of the customer base, what competitors offer and other indicators that allow us to generate this graph.
---
What mostly happens is that we focus on one of the two curves forgetting that price is defined by converging interests.
---
What is the purpose of price?
Prices and price lists are useful tools, not only to generate profit margins, but also to manage many company strategies such as discounts, relationships with distributors, customer loyalty, problem-solving, bonuses and the incentive system of the sales team. When we define our strategy, we should consider all these aspects, ensuring we have adequate leeway.
How can we define a price strategy?
Dropping price isn't the only strategy, and at times it isn't even the most effective way to get ahead of market competition. There are at least two more: competing on product performance or on the quality of customer relations. In practice, a company can promise three things to stand out in the market: "my offer is the cheapest", "my products have the best performance" or "my way of managing relations with you will be more engaging".
Companies often adopt a mix of these three, but to break the mould, one really should pick one and stick to it, as opposed to trying to be a "jack of all trades", an unpopular trait in tradesmen.
---
Choosing the way we want to compete will affect our pricing strategy, which influences how the pricing lever is used.
---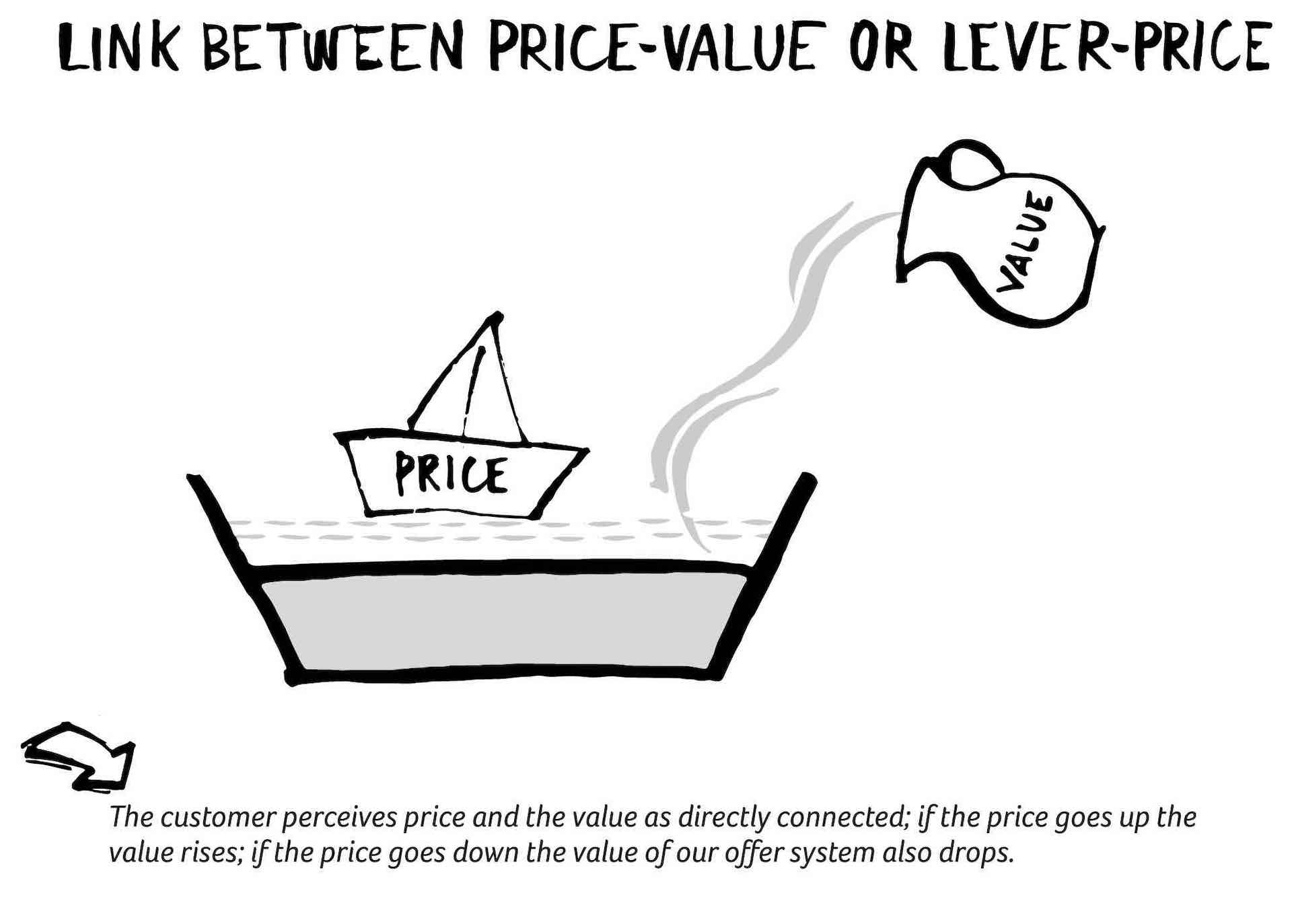 What is the pricing lever and how is it used?
Imagine a full bathtub and a little boat floating in it: the bathtub is value, and the boat is price. These two categories are fundamentally linked in the mind of the client because the former supports the latter. Price, therefore, indicates the value of our offer, and it refers not only to the products and services, but to the entire company, its history, its reputation, and the people who are part of it. In fact, what we sell is an offer system, as explained in our post What do I sell and why?
So, which strategy should we adopt? Bearing all of this in mind, we believe there are four pricing strategies: best price, value price, power price, and premium price.
Each is better suited to a particular type of company, and if carried out correctly, it can support its value, strengthen customer relations, make price lists efficient, and much more.
Best price operates on the effectiveness of lower prices, persuading the customer of the product's affordability when compared to what competitors offer instead of focusing on the quality of products and services. These companies try to attract market attention through the number of features they offer at a similar or lower price than the competition.
Value price is the strategy for companies that, while keeping prices relatively low, offer a good level of quality and maybe add a few extra services that safeguard it. It's as if they are saying, "we might not be the cheapest, but we have the best value for money".
Power price is part of an "upward" price strategy. That is, it's for companies that want to persuade the client to spend more to ensure better performance, more durability, and an objectively higher quality.
Premium price is a strategy that also focuses on the higher end of the market, but it differs from the previous strategy as the emphasis isn't on objective performance of the product or service, but rather on the company image, its reputation, and its prestige. Customers who purchase from these companies want to stand out from the crowd by spending more.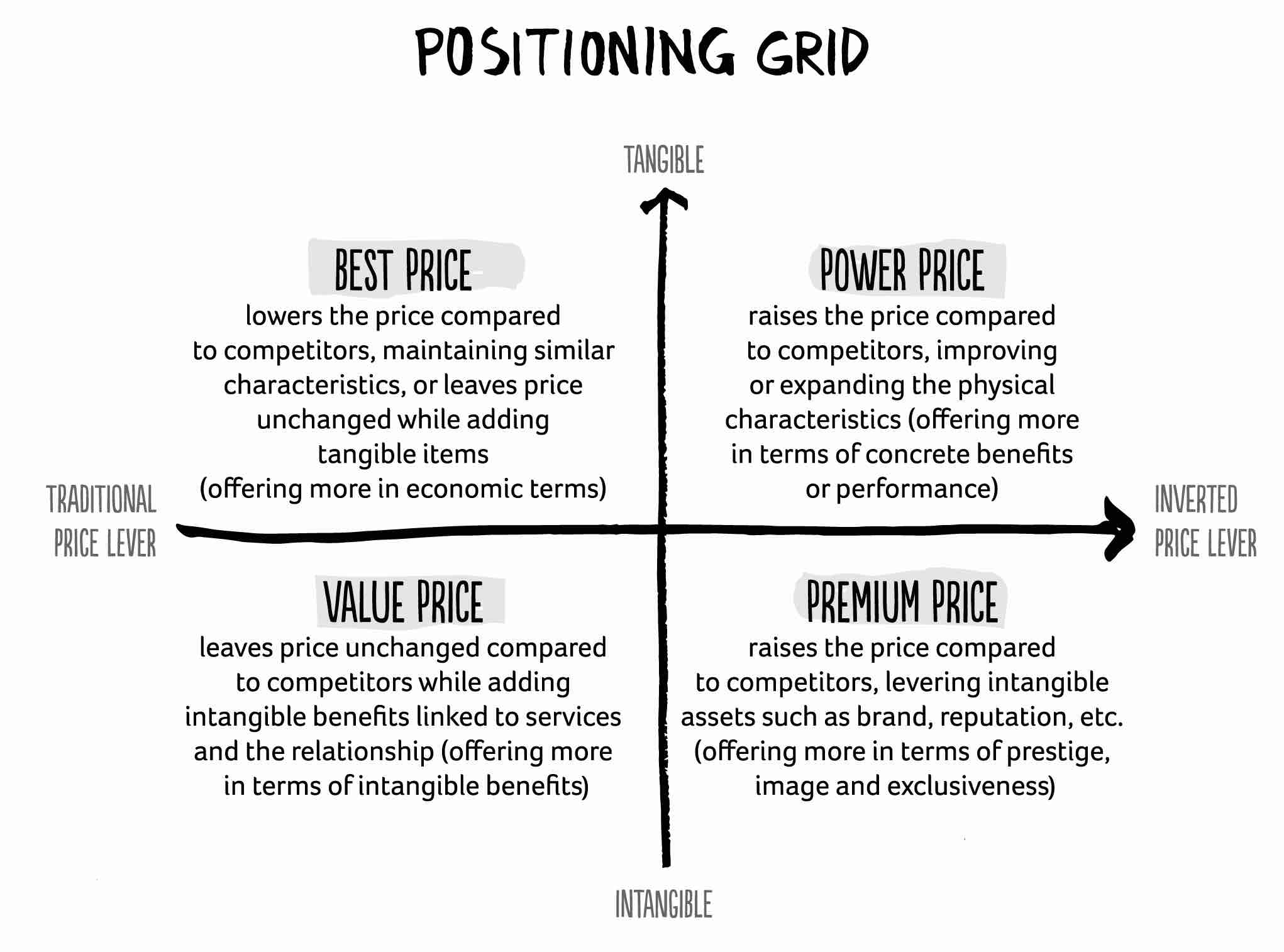 Choosing one of these four paths is strictly related to the nature of your offer and the market positioning of your brand. Once you have chosen to adopt one of them, be consistent and maintain it over time. If you don't, you will confuse your clients and lose credibility. Whatever your strategy, make sure you practice supporting and defending the value of your offer in negotiations by having a look at "The salesperson and the price" post again.
| partem claram semper aspice |
The photos used - where not owned by the editorial team or our guests - are purchased on Adobe Stock and IStockPhoto or downloaded from platforms such as UnSplash or Pexels.
Did you like this post and want to learn more about the topics?
Passodue research on issues related to sales, marketing, ethics and the centrality of human beings within the market logic, officially started in 2012. The results derived from our work are described in the publications and in the books you can find in this section.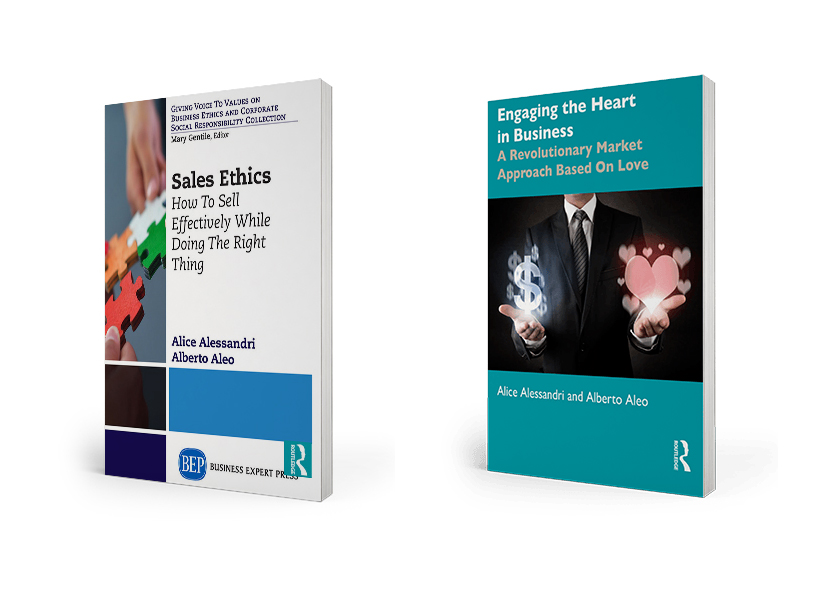 Click below to find out Passodue's books.