from an interview with Alice Alessandri e Giovanna Rossi
Have you noticed that things have changed when discussing marketing and business strategy?
For years the primary metaphor used as a source of inspiration for the salesperson, for example, referred to military tactics and to war. Sellers and managers lived in a world where customers were not people but 'the target', the product was not to be offered but to be placed, there was a territory to be conquered and hierarchies to be respected very similar to those of an army corps.
---
Now things are different, especially in companies that have successfully built a lasting and true relationship with their customers, both in the jargon (today we do not talk about targets but 'personas') as well as in practices and values.
---
The aim of marketing and strategy today is to make customers fall in love and how could a 'warmongering' organization credibly pursue such a goal? It is thus necessary to update our metaphors, strategies and values. To do so, we must find figures who know how to integrate concepts such as care, listening, hospitality, empathy and simply love. There is a category of people that is particularly experienced in doing this and receptive to the task: women who carry in their DNA many of the principles that companies require today. Indeed, in academic circles, the new values on which to base ethical business are referred to as "feminine principles".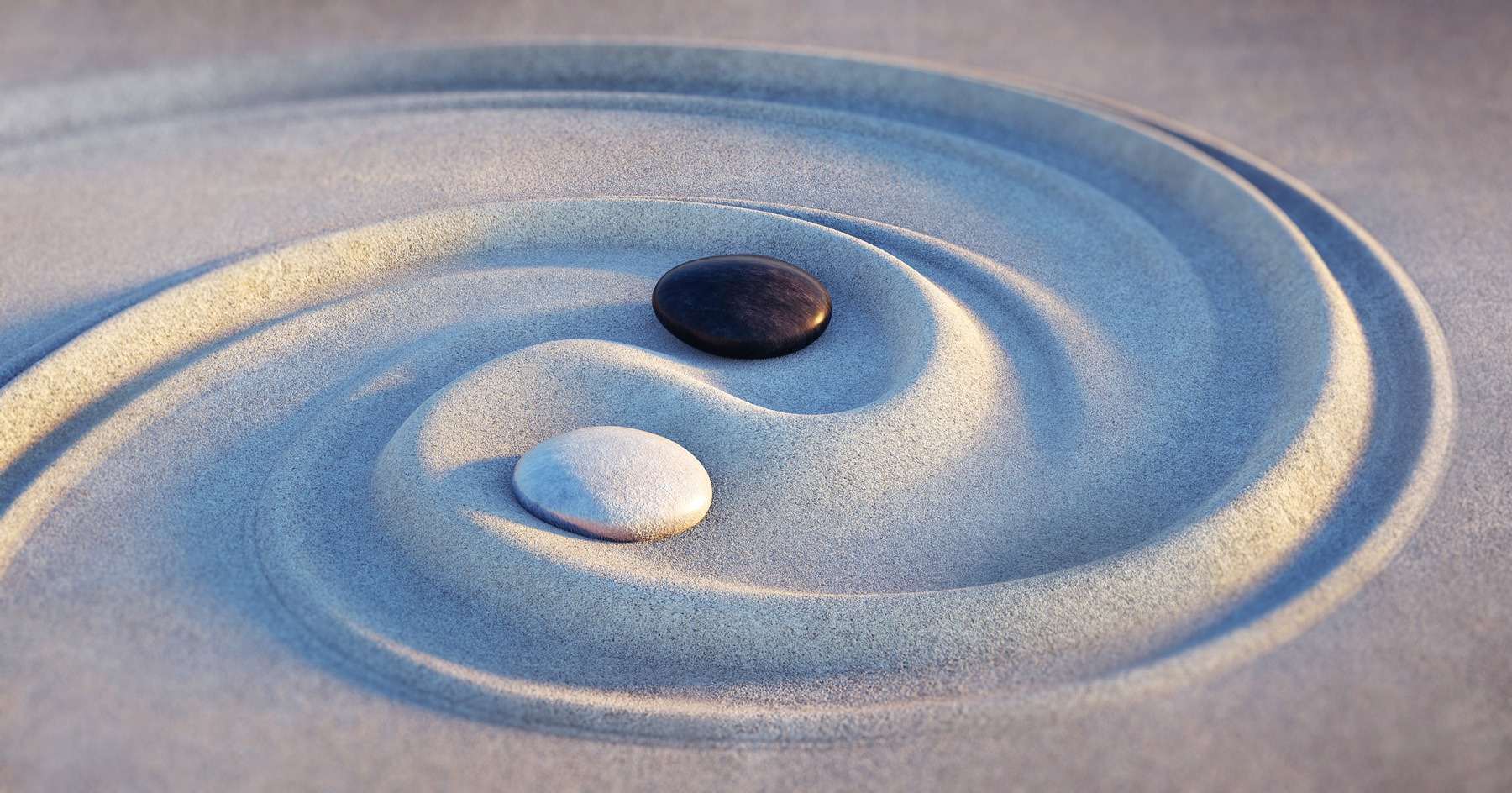 We asked Alice Alessandri, entrepreneur, author and founder of Passodue, and Giovanna Rossi, consultant, author of the blog 46Percento and creator together with her partner of the project "Prima di Tutto", to talk to us about being a woman in a company and the differences in approach that this entails. To this end, we chose the TV format of the double interview.

1. What do you consider the main differences between the masculine and feminine approach to work and business?

| Alice | Giovanna |
| --- | --- |
| I would start with a simple consideration: the male and female are physically different and I believe this leads to a different way of dealing with life, and specifically, work. The woman's generally more flexible, patient and inclusive approach can be attributed to having a body used to hormonal changes and capable of transforming to accommodate a new life within itself. Men tend to have a more explosive, focused and all-encompassing approach. | In my experience, women seem to have more developed organizational skills and a greater ability to manage programming and complexity. I think men get to the point more easily and they are often more serene… All too often women have to prove their worth. |

2. What aspect of being a woman has helped you at work?

| Alice | Giovanna |
| --- | --- |
| I am able to quickly shift from one task to another, even when they are very different: like writing a project and then loading the dryer, optimizing my time and concentrating on the situation in hand. I have a collaborative approach, a sense for caring and the ability to perceive the dominant feeling in a group. | The fact of being naturally able to withstand large workloads and the ability to keep the flow of activities under control. Also, I believe, the ability to empathize with people – an almost maternal inclination (though I have always been this way) to understand others. |

3. What more masculine feature has aided you?

| Alice | Giovanna |
| --- | --- |
| When I was a child I was considered a 'tomboy': short hair, jeans, motorbike, exuberance and the need to be always moving. Even though today my appearance is more feminine, I commit to achieving my goals with great determination. | I am not aware of my masculine side, though undoubtedly I have one! I envy men their ability to let things go: not to get too upset, but to move on. I try to imitate this every day |

4. We often hear that a successful businesswoman has 'got balls'! How would you like to be defined?

Alice

Giovanna

'Pollyanna's revenge'
I have often felt mocked for my positive and enthusiastic approach to life. Over the years I have learned to be more objective but I still believe that looking at the bright side – and working to generate bright perspectives – is a good choice in life!


When I was younger I hated people who chose to compliment me by saying 'What beautiful eyes you have! (it's just that I've got blue eyes and in Italy people often note this!). I would have much preferred people to say 'How clever you are!' I would now like it if people recognized my skills and appreciated how I use my brain. Though, if somebody commented 'a woman with a brain' it would sound extremely sexist! ?

5. In a business world dominated by masculine principles what can the inclusion of feminine ones bring?

Alice

Giovanna

More than ever, today's business world needs to include the feminine principles of acceptance, empathy and understanding. Having more women leaders will certainly aid this change.
During training sessions I often encounter 'half-people' who remove their souls as they put on their work clothes. Instead, we need complete human beings, freed from ostentatious virility (I'm talking not just about men, but also those women 'with balls'); people who have learned to combine strength and tenderness, joy and emotion, incisiveness and empathy.

I believe that gentleness, sensitivity and the ability to listen are qualities that are worth their weight in gold in the world of work but are often underrated, especially by women who think they have to act like men in order to bolster their position

6. What advice would you give to those who think that having a career can interfere with a woman's life?

Alice

Giovanna

From my personal experience  I can state that being a woman and a professional is not only possible but that these two parts of your life can be mutually enriching if well integrated.
The world of work is becoming increasingly flexible and there is room for tailor-made professions: in this scenario, the woman, still the mainstay of family and domestic life, can find a full and authentic way to fulfillment.

I would say that a woman has all the credentials to enjoy a career, even with a family! It is not easy because of a frequently rigid set–up in the work world. I think companies should implement solutions so that women are not forced to choose between family and work when they take on positions of responsibility. For example, as a mother I chose not to delegate my children's school life to others in spite of my role, but this requires flexibility. School interviews and school parties have to be fixed in your diary just like any meeting or business trip. And they must be give the same priority. It's not easy, but it's worth it

7. Who are the men and women that inspire you?

Alice

Giovanna

Barack Obama because he managed to do something that seemed impossible just a few decades earlier: the first African-American president of the United States! The female philosopher and scientist Hypatia who, in the fourth century AD, claimed 'there are more things that unite us than divide us'.

If I had to choose I would say Barack Obama, a man in whom I see a combination of strength and tenderness, despite his role of power.
A woman? Strange that this is more difficult to answer… I would not expected it to be! Perhaps Susan Sarandon, for her ability to defend her values with no fear of the consequences. And for the way she pays little attention to her beauty.

8. Since both of you work with your male companions, what are the pros and cons of working together as a couple?

Alice

Giovanna

Working with your partner is a challenge and a privilege, but above all a precious gift. There are more and more couples working together and I think this is an important sign of completeness and mutual support, in stark contrast to the delirium of omnipotence that is rampant in many leaders. The relationship with your partner not only helps to integrate two points of view, but also serves as a mirror for growth and evolution.

Working with your partner is a great challenge and also a way to experience the beauty and complexity of the man-woman combination every day.
My partner is a man of few words; he's methodical, and always remains calm and cool. I am creative: a torrent of ideas and words. Always thinking I have not done enough. It's nice to work together because we can take the best of each as required, like having a large backpack from which you can pick out what you need. Of course, sometimes this diversity creates conflict, but often it is in managing this conflict that the best solutions arise.
Many different ideas have emerged from these answers, but one idea dominates throughout: if you are in business you need to integrate a feminine approach if you want to succeed.
---
Everyone, be they entrepreneurs, managers, professionals, employees or salespeople – and whatever their gender – need to recognize and avail of their female side.
---
To nurture your female side, either for fun or to gain greater awareness, remember to include the following soundtrack in your summer 2018 listening:
Just like a woman – Bob Dylan

Le donne lo sanno – Ligabue

Woman – John Lennon

Donne – Zucchero

Man! I Feel Like A Woman – Shania Twain

Una Donna Per Amico – Lucio Battisti

Quello che le donne non dicono – Fiorella Mannoia
Enjoy!
| partem claram semper aspice |
Did you like this post and want to learn more about the topics? Check out our tips below for continuing your education!
Insieme ad Alberto Aleo e Riccardo Trevisani, brand strategist che ha lavorato con alcune tra le più importati realtà italiane, impareremo a dare forma all'identità del nostro business, capirne il valore differenziale, individuare gli elementi che rendono coerenti immagine, scopi e comunicazione dell'offerta.

Nuovo Corso - Scopri di più