by the Passodue team
It has now become a tradition that the last article of the year in this blog is dedicated to the holiday season and is a sort of occasion to take stock of the year gone by. Looking back at the posts from the last few years it feels like ages since the past cheerful and carefree Christmases. This article will be different, exactly as all of 2020 has dramatically been, bringing incomprehensible and even unwanted changes. That's why in today's reflection we have something to say to Santa Claus: we want to ask him why he decided to take us by surprise with unwanted "gifts" and will try to find the deep meaning that these "gifts" carry.
Alberto

For the first time, the year had started with a precise planning of all Passodue activities. In a business like ours it is essential to properly allocate the training and consullting hours, in order to ensure constant cash flows and to optimize the time. We were off to a great start with a solidly growing turnover when… the lockdown started and one of my worst professional nightmares came true. All of my plans were changing for reasons beyond my control! I have never liked surprises, let alone negative ones, especially since flexibility and ability to improvise have never been my best qualities. In that moment I even wondered if, in a market which was inevitably focused on surviving, business ethics would be relegated to a marginal role again, putting our jobs at risk. For someone like me, who struggled to find his way, such a sudden and unexpected change was just too much and, as happens to me in difficult times, my rigidity initially took over and made me refuse the switch to online training.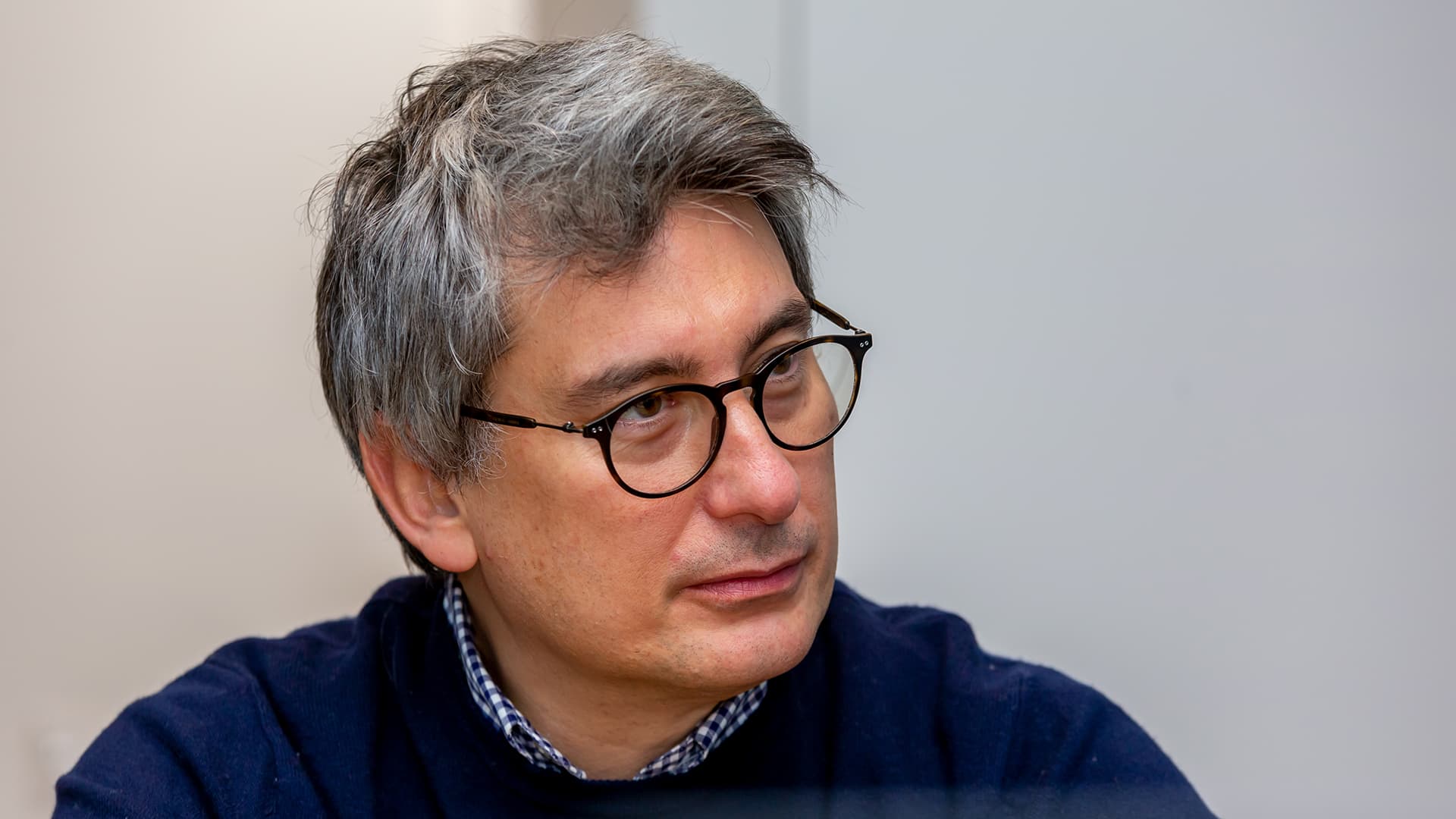 I have to give credit to one of our biggest customers for requiring us to reschedule all the activities in webinar mode. Thanks to their decision I discovered not only that it was possible to work online and still maintain the quality, but also that adapting would allow us to continue the dialogue with the many people who needed our support. Since then our business has taken off again and we keep moving towards our highest goals.
What I got from Santa Claus this 2020 is the unwanted gift of watching my plans and certainties fall apart. However I have learnt a lesson and I have gained a new awareness:
---
the first one is that I need to be rigid about my goals but have to be flexible on how to achieve them; the second one is that I am capable of accepting changes when I manage to find within myself the confidence to look up to new horizons.
---

Serena
I will always remember 2020 as the year of distance, of closures, of missed business trips, of disrupted plans and messed up diaries, of remote working and virtual meetings.
At first all of this felt like a catastrophe. I told myself, "This is happening to me, someone who loves the contact with people and the exchange that takes place in meetings. Someone who is not meant for technology, who avoids social networks and considers them as parallel worlds she doesn't belong to. Yet here I am, every day in front of my computer to meet students, colleagues, friends, and even my children. How crazy!". It took me a few weeks to open up to the possibility that electronic devices and their programs were not living aliens beyond my control, but that I could learn how they worked if I stopped thinking "it's not really my thing".  And that's what happened.
Now that this bizarre year is coming to an end, I realize I have understood so many things.
I have learnt that sometimes distance is necessary to observe the quality of our relationships with people more clearly. I have learnt that technology isn't just for those who are  genetically inclined to it, but that it can become a tool to access new modes of communication. I have learnt that it's better to pencil in things in my diary because plans can change, and  that meeting people through a screen can increase the level of attention: by observing every expression on the faces on the screen, by listening in an incredibly intense way for the fear of missing a single word, by waiting before talking so microphones don't overlap.
---
I have realized that nothing can be taken for granted, and that our daily routine can be continuously reinvented giving dignity to every little detail.
---
Thank you Santa for giving me a new perspective: what was once normal has now become special.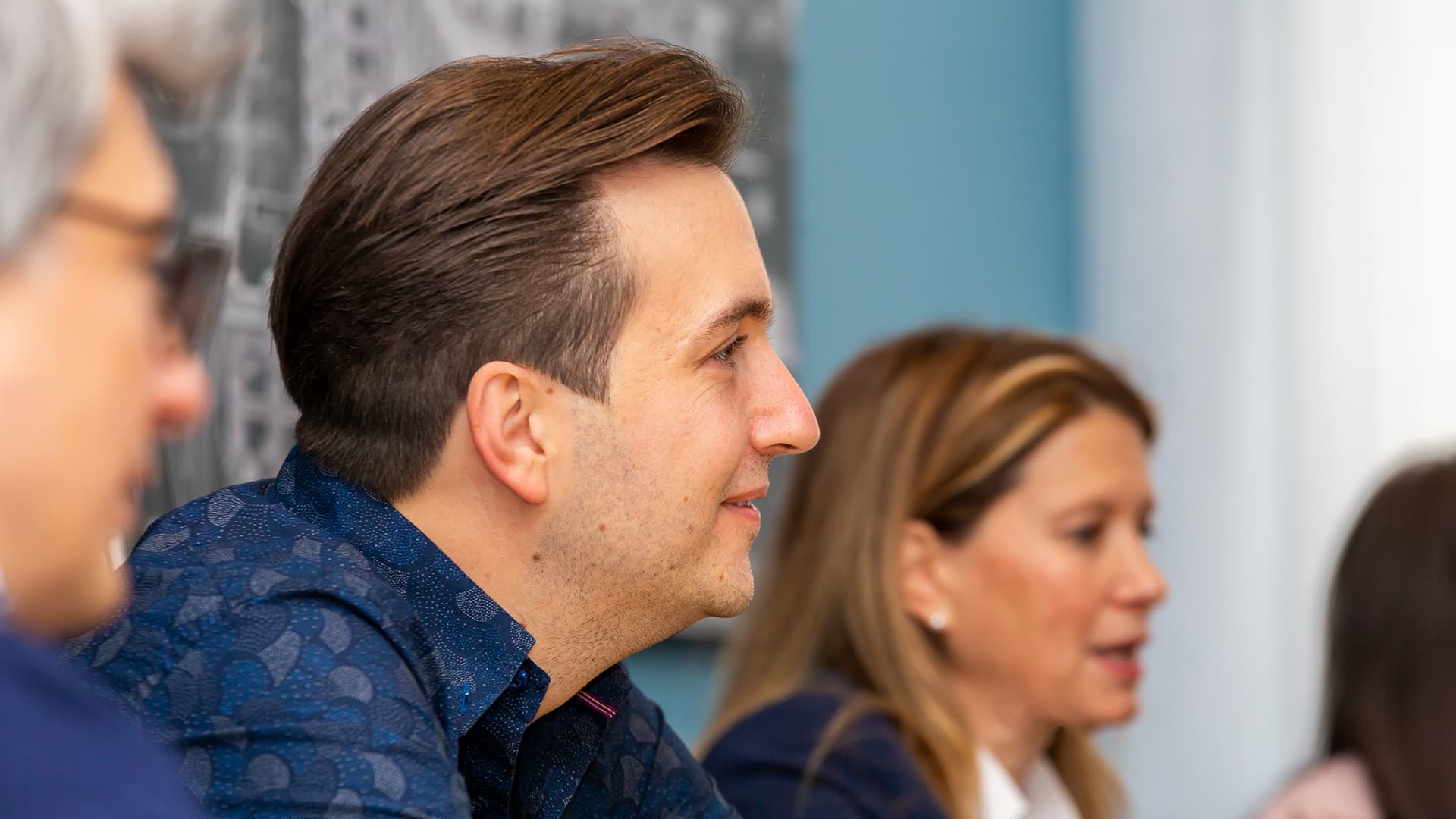 Luca
I spent the last ten years struggling to eventually manage to devote myself full-time to the job I love: teaching and accompanying people on their journey towards self-realization. I told myself, "Finally 2020 is the year!". Everything was going well: I was excited about starting to cooperate with Passodue on a permanent basis and I felt confident of myself because I had acquired intellectual and emotional maturity to support my business. On 28th February 2020 I finally left my previous job, ready to start my new adventure and…the following week the lockdown started. There I was, immediately catapulted into the harsh reality of freelancers with very few safeguards and even fewer certainties. I didn't know if or when I would be able to go back to teaching, I had left a very secure job with a fixed salary and I had to cover the costs of a renovation… all of it with a baby daughter! Wow, the situation really seemed destined to sink, that really was an unpleasant gift. However, if I go back to the first lines I wrote at the beginning of this paragraph, I realize they talk about a dream. And that's where I restarted from!
This year I have received the recipe for staying on course towards the realization of a project, and it can be summarized as follows:
Believe in your dream

because without the fuel of

confidence

and

passion

you can't go anywhere

Develop or acquire the skills

to make it happen, asking for help if necessary

Surround yourself with people

who support you: quality relationships lead to quality of life

Break down your project into several steps

so you can celebrate the smaller intermediate successes

Be ready to question

even months of work if it is necessary for the life of the project

Occasionaly ask yourself why you are doing it, to avoid being victim of the double-edged sword of habit
While I'm at it, I'll anticipate my wish for next year: "Dear Santa Claus, under the Christmas tree I would like to find a scale that helps me give due weight to every event".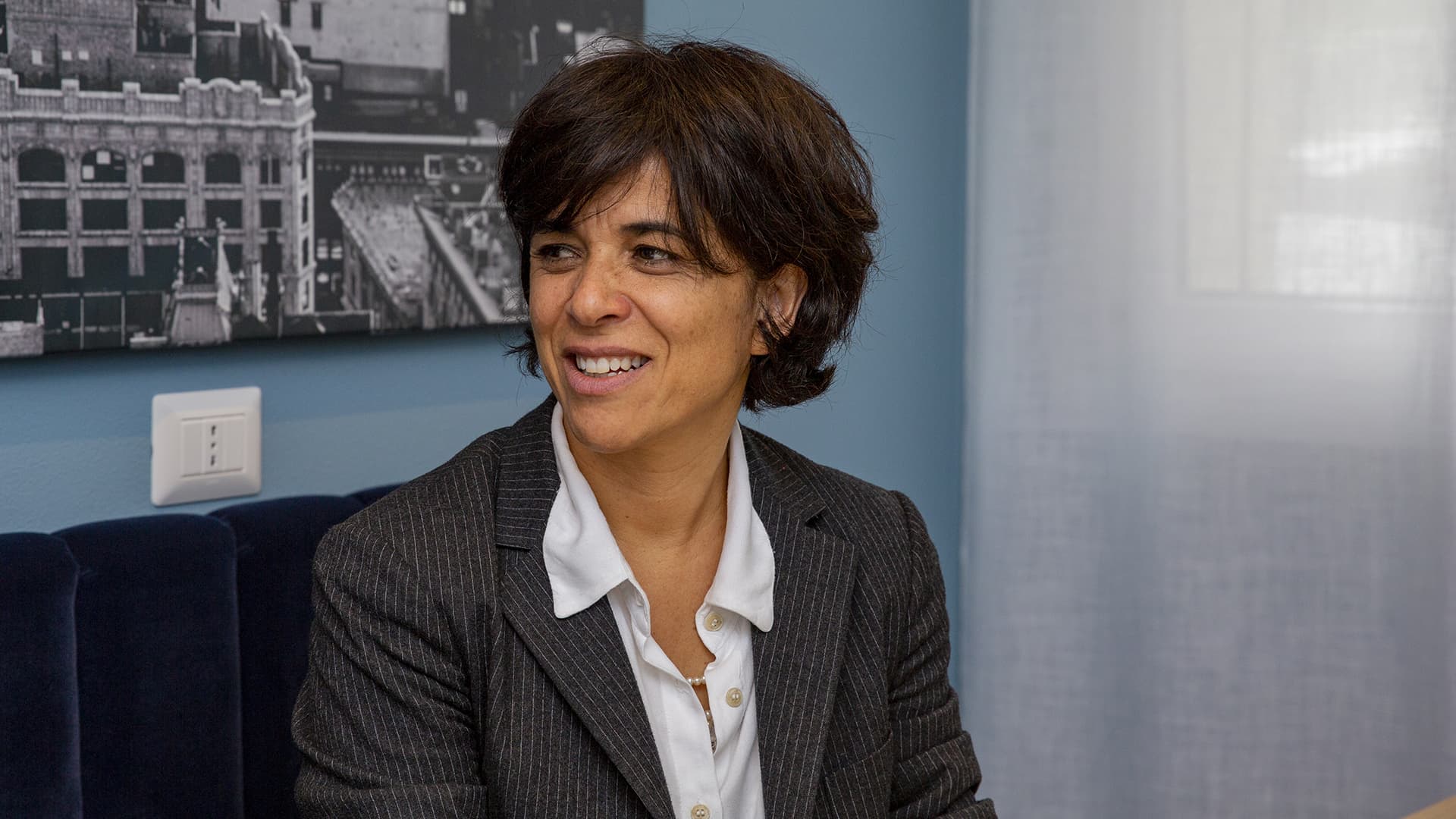 Milena
It is hard to take stock of this past year, because all the overwhelming and disrupting events that happened in 2020 are still ongoing. The Covid pandemic has projected us into a common destiny. We have been quickly and unexpectedly plunged into a new situation, which is totally different from the one we were used to before.
It's hard to say what I have learnt, it is easier to tell what this "strange suspended time" has revealed. What happened is, I started to observe and listen to everything around me and it was an opportunity to recognize and appreciate the importance of a microcosm that has become my world for months. Feeling like waves of the same sea has given us the opportunity to rediscover ourselves as supportive people, capable of finding creative solutions to stay together and bridge the physical distance in a different way, to reinvent ourselves and deal with the immobility of fear and bewilderment. "Now we know how sad it is to stay one metre apart" (Mariangela Gualtieri).
---
If there is one thing that this complicated year has revealed, it is the conversion of the gaze, a new awareness in seeing through different eyes and loving what we have been denied.
---
At the end of this year, dear Santa Claus, give me the ability to look in a way that can enlighten new future possibilities.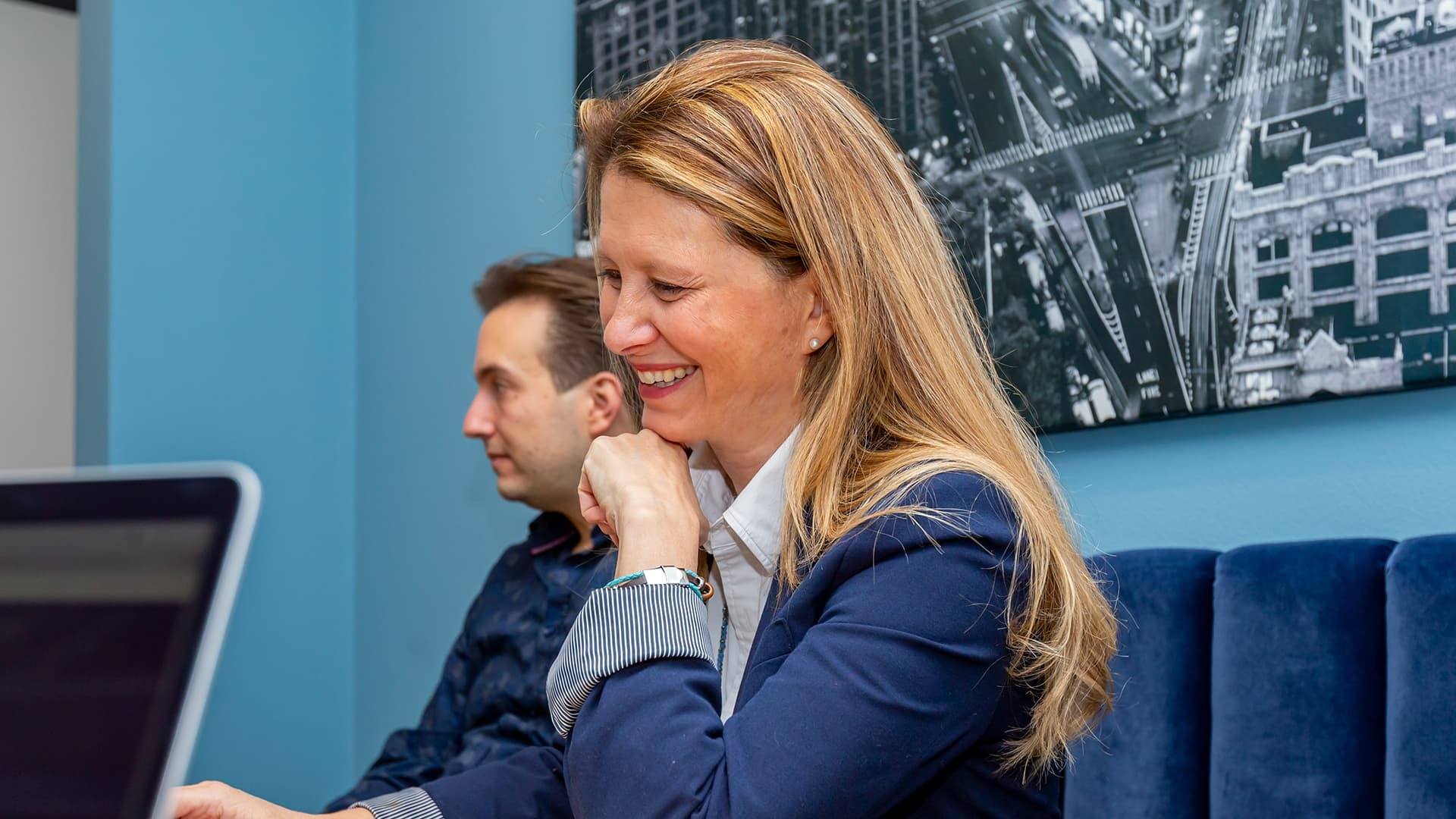 Alice
Since I was a little girl I have always had a strong tendency to independence and to skipping steps. I started walking when I was 9 months, at the very beginning of primary one I convinced my mum to let me go to school by myself, at 10 I used to supervise the class when the teacher was out of the room. If on the one hand all these things helped me accelerate results, on the other hand they made me obstinate (and almost stubborn) and not really inclined to listen to peole who wanted to decide for me …until March 2020 when, for the first time in my life, I had to comply with strict rules imposed from above and with sudden changes of plans for which nobody had asked my opinion. For a few weeks after lockdown I struggled within and outside myself, I sighed, I consumed my diary by constantly erasing and rescheduling my appointments, I desperately looked for answers and certainties (Why did it happen? When will it end? What will happen next?) until I eventually gave up! Yes, I surrendered to myself, to the events and, above all, to life.
---
I tried to find the good in what I was experiencing, I reminded myself that I will always have my interior freedom despite what happens outside, I let the changes flow, I turned hurry into a new  rhythm and used my creativity to find new solutions to old problems.
---
This new attitude led to other opportunities: a new office, new customers and projects, new routines, new sights…
Dear Santa, thank you for all these unusual gifts, which taught me that surrendering to yourself represents the victory of the soul over personality.
– – –
The enemy of art is the absence of limitations.
(Orson Welles)
– – –
There are several ways of interpreting and considering what has happened in the last few months. All points of view deserve the same respect, especially when they are the result of intensely lived experiences. As consultants dealing with business ethics, our view can only be optimistic, because we believe that this attitude is consistent with the purposes we have set as a team.
Whatever your opinion is, remember that every time we have to face our limitations or step outside our comfort zones, we are taking an evolutionary leap and learning new things. What happens is we find an image of ourselves, more genuine, creative, human and powerful. Does this sound rhetorical? Take a look at this video where Dr. Luca Montaguti, chief of the department of Internal Medicine at Ospedale Bufalini in Cesena, describes what he and his colleagues have learnt from the COVID emergency.
Happy holidays to all!
The Passodue team
| partem claram semper aspice |
The photos used - where not owned by the editorial team or our guests - are purchased on Adobe Stock and IStockPhoto or downloaded from platforms such as UnSplash or Pexels.
Did you like this post and want to learn more about the topics?
Passodue research on issues related to sales, marketing, ethics and the centrality of human beings within the market logic, officially started in 2012. The results derived from our work are described in the publications and in the books you can find in this section.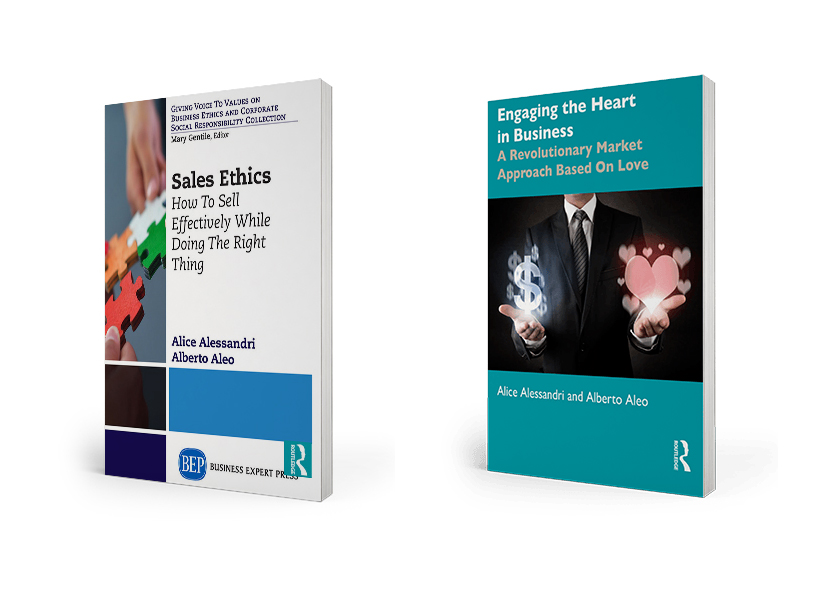 Click below to find out Passodue's books.