MASTERCLASS PASSODUE – 2022
Ethics and Business
Going beyond the concept
of sustainability
Sustainability can mean a lot of things. Yet when we consider sustainable businesses, all we can think about are organic products, ecological productions, environmental services. In addition to the environmentally-friendly aspect, there are at least other two dimensions the concept of sustainability can refer to: a social one, that promotes respect for people and their values, and an economic one that protects the legitimate profits of companies. Yes because, if correctly obtained, profits are not only legitimate but also useful and necessary. They allow to innovate, create prosperity, increase professional opportunities, reward committment and merit.
---
This year Passodue dedicates another 6 training sessions to the development of skills and abilities that promote sustainability in its broad meaning, helping participants combine Ethics and Business in a new way.
---
They are based on our independent research work that has international scope and support. The Passodue teachers are supported by several professionals who, each in their area of competence, have been able to reconcile results and respect for all social, environmental and economic issues.
Didactic areas
Meetings are divided into 3 thematic areas:
Ethical Sales, Ethical Marketing and Ethical Leadership. 
For each of these areas we offer

2 training sessions
an online alignment meeting
final exam
Participants to the full courses will have access to the final exam and will receive a certification of competences signed by Passodue and endorsed by Mary Gentile, founder of the GVV method on which our approach is based.

With more than 10 years experience in business ethics, we have learned that it is possible to combine results with good practice and that sustainability is not just a slogan to be used in communication, but a real strategic plus. As long as we experience it fully and consciously, putting it into practice consistently in every tool and action.
There are many approaches to this topic: some talk about Corporate Social Responsibility or about Civil Economy; some provide company ethics certifications; some others change their business names to become a benefit company or join groups that move towards a more conscious capitalism. Whatever your idea may be, remember that neither adopting rules, nor embracing a philosophy or applying a quality brand will be enough to turn your business into an ethic one. It will take concrete action, carried out in the name of your own values and in respect of all the stakeholders.
Ethics is therefore very practical and operational and for this reason we have inspired our approach to the GVV – Giving Voice to Values – program, which was created in the US by our friend and mentor Professor Mary Gentile.
GVV training methodology is based upon "case studies", "pre-scripting", "rehearsing" and "peer coaching" as primary tools to align our ethical values with our actions. This very practical and effective approach sets GVV from any traditional way of teaching business ethics. This is exactly the kind of experience that participants in our courses will undergo.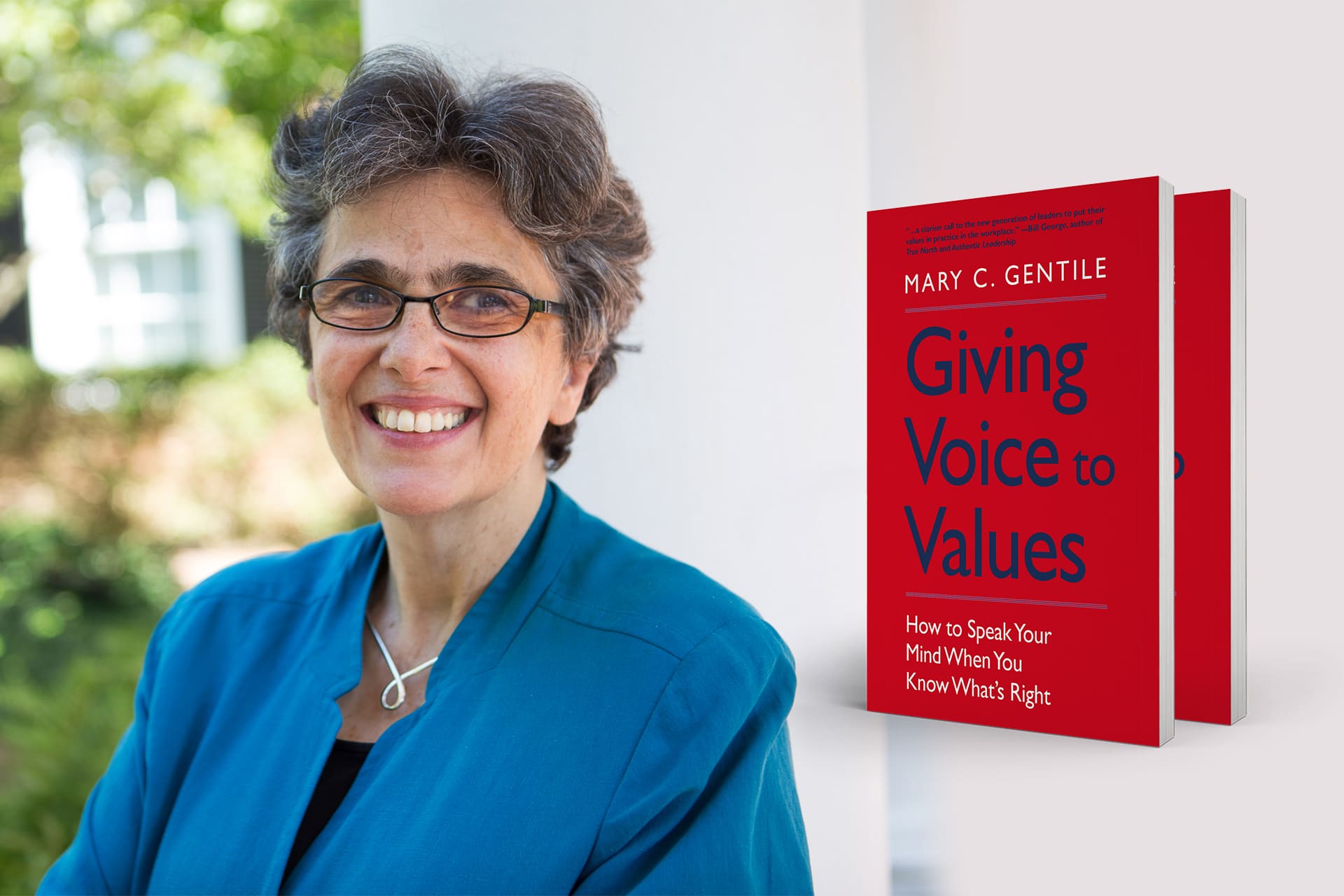 Mary, one of the 50 most influential personalities in US business, started from a simple consideration: individuals and companies act incorrectly because they think that this is the easier way to succeed. Therefore in order to facilitate their change we must not only  provide them with moralizing tools – such as certifications or ethical codes and manuals to follow – but also show them that through ethics they can achieve substantial and lasting results. Passodue has developed some practical methods to turn ethics into a strategic plus in sales, marketing and leadership: we  support individuals and companies in every moment of their professional lives so that we can show them the way to achieve what they want without contradicting what they really are.
Hundreds of companies in the world and also in Italy have embarked on the path of ethics to achieve results and improve market practices. It is now time to learn their strategies and turn your business into an ethical business.